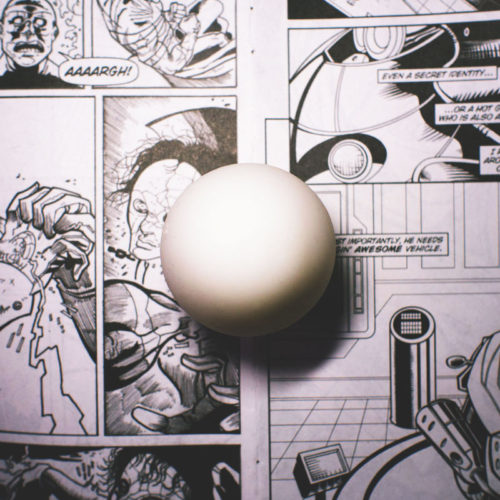 Just a few years ago, it would be the fantasy of the younger-us to own a silicone toy, priced relative to the 'touch', 'feel' and 'look' of it. Those three benchmarks, were almost as crucial as 'build-quality', 'exterior design' and 'extra gimmicks', in the replication of the female reproductive organ. And let's not forget that the pricier of them were even capable of pumping, twisting and heating itself up for you!
But as knowledgeable as I would like to sound, the interiors of such toys didn't make much sense to me, since they (kind of) felt the same once I was in it. And after a few short minutes, all that was left was clean-up.
Contrary to the advertised 'high build quality', 'ground-up redesign', '101 customisation options', I was more concerned about its price, size, ease-of-cleaning, and of course, the as-advertised quality. Thankfully, the Tenga Flip 2G, H.E.P.S (manual, blowjob toy), and an unbranded, Made-in-PRC, airplane cup held up well over the years since I last bought another toy to try ;).
Now that the era of Tinder, SKOUT and other hookup apps have arrived, what we are facing now is, as I would like to call it, an 'invasion'.
Basic, sexual urges are now everybody's problem, as they are advertised, marketed, and even forced into your DMs like you have ever mentioned the word, 'sex', online. If, for just a minute, you could take a look at the man-looking-for-woman section (on Locanto or Craigslist), I bet that you'll start wondering if anyone would even enter such a page.
In a way, we, men, have chased them off to the far corners, void of any respect, trust, morality, and most likely, humanity. It has seemed that a vast number of men, have made women their sole solution to sexual urges we have evolved to suppress, or express in other forms.
Let's be pragmatic here. Sex-for-reproduction is in less demand than sex-for-pleasure. So I am assuming the need to ejaculate as a timer-based need.
It is surely sad that many of us have neglected the existence of good, well-designed toys in place of affecting others adversely with personal (first world) problems. Save up that money for a one-time, 'special' massage and invest in a Tenga Flip, that you will use with all the porn you have ever downloaded. There is just NO bad reason to own one.
As distant as the silicone pussy age is, they are always on sale. Rekindle your passion to take a close look at them again, at the advertisements, video demo, quality, designs, and get one you feel most confident of.
You will never be rejected, or have to say-the-right-things (for sex) again. When you are in the mood, WHAM! BAAM! PUTTT! Heck! The clean up can wait.
Bring the silicone pussy age back again. Change our invasive ways, give everyone a little more space, and earn some good will along the way.
One day, you will have no more use for that inanimate, lifeless object again, or.. will you need it even more so after marriage? Either way, 'she' will always be there for you, to be used alone, or when your S.O. (significant other) asked to show her how you kept your head clear all these years.