Introducing VeraCrypt. Like OTFE (which I have recommended in my previous guide), this software similarly creates a volume-style container to host all your naughty, sensitive stuff on. If you have been using a standard password for all your accounts ever, perhaps it's time to come up with a new one to follow the times.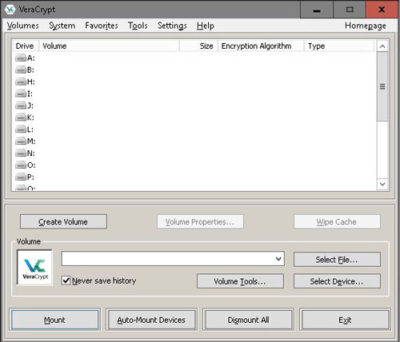 Above is the so-called 'Home' screen you will always see when you want to unlock your Chamber of Secrets. Also, this will be the window you will see when you want to create a 'Volume'. See that 'Create Volume' button? Upon clicking on that, you will be given three options.
Create a file container
Encrypt an external storage device (you can also make an invisible volume inside)
Encrypt an existing partition or the whole hard drive
For simplicity and technical reasons, I haven't tried any other options apart from the first one due to safety's/ lack of confidence to undo/ scaredy-cat issues.
Moving on (From the first option), you will see this window;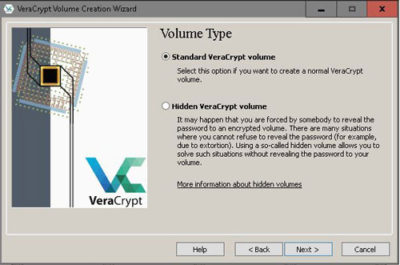 Read it carefully and you will realise how expansive is this security tool. Choose either one, and the volume-creating-wizard will walk you through all the way.
The end product of your designated, digital hideout should look like this;

An unreadable file. Yes. Unreadable until you locate that file using the VeraCrypt software.
Going back to the first image, you will pick a drive (letter) that you like, 'Select File…' that you just created, and 'Mount'! Voila! Of course you have to punch in your password. Word is, they say, if you forget your password.. The only way to recover your files is to try to "crack" the password or the key, but it could take thousands or millions of years (depending on the length and quality of the password or keyfiles, on the software/hardware performance, algorithms, and other factors). according to their FAQ.
This little guide is just a method of securing digital files that I think may benefit some of you, shady or not, it's always good to use some form of protection eh?