More often than not, we've heard news about 'leaks', or 'hacks', that basically publicised a person's personal, intimate, and even compromising photos and videos, for the world to see. The damages that stem from such a breach is literally immeasurable, since it affects more than just 'reputation'.
As guardians of information, protectors of sensitive data, there is a duty to secure whatever files your partner/s have entrusted you with, to an absolute, high standard. For me, I use VeraCrypt.
VeraCrypt, like OTFE (which is now obsolete), is a simplified, straightforward program to do one thing only – encrypt. For newbies, encryption, in simpler terms, is a text-based puzzle that can only be solved by its corresponding 'cheat code', which your password is its lock. This particular software, creates a 'safe', of a size determined by you, to store all your sensitive data.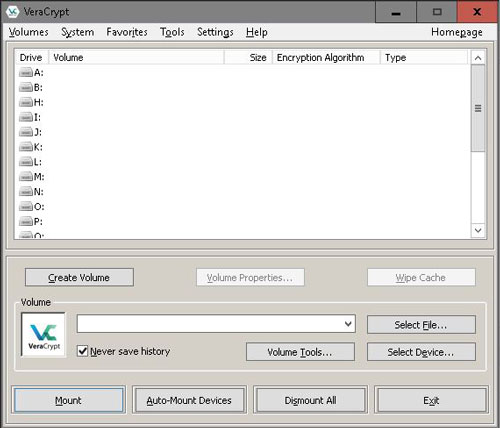 After downloading and installing the program, you should see this window. Start by clicking on the button 'Create Volume', and you will be presented with 3 options.
Create a file container (a 'safe' in folder format).
Encrypt an external storage device (flash drive, HDD, SSD, CD/ DVD, etc.)
Encrypt an existing partition or the whole hard drive
If you are lost and confused about all of the options, pick the first, and run through the whole process to get an idea about data encryption. Option 1 will create a portable, movable, deletable file, which will open into a familiar Windows Explorer screen.
Moving on (From the first option), you will see this window;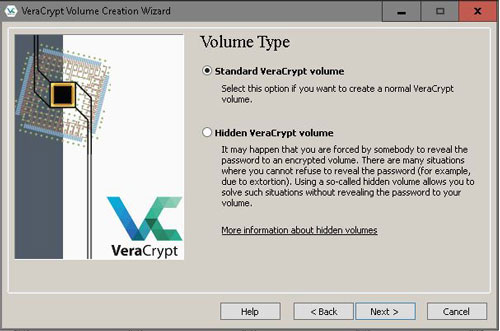 Take your time to read the entire page carefully, and you will realise how expansive this security tool is. Choose either one, and the volume-creating-wizard will walk you through the rest of the way.
The end product of your designated, digital hideout should look like this;

An unreadable, yes, unreadable file until you locate that file using the VeraCrypt software.
Going back to the first image, you will pick any drive letter (that you like), click 'Select File…' and find the (unreadable) file that you just created, and 'Mount'! Voila! Of course you have to punch in your password next.
According to the developers/ creators, if you forget the password, 'The only way to recover your files is to try to "crack" the password or the key, but it could take thousands or millions of years (depending on the length and quality of the password or keyfiles, on the software/hardware performance, algorithms, and other factors).'
In short, let go and delete the container once you forgotten the password. You won't be afraid of what you cannot recover.
This little guide is just a method of securing digital files that I think may benefit some of you, shady or not, it's always good to use some form of protection eh?