Every week (or so), I will strive to present one of the best/ most interesting/ latest JAV clips to aid the healthy, preferably-weekly release  of one's sexual tension. After years of 'research', as raw and uncensored as we prefer porn to be, the most captivating ones might just be covered in the occasional mosaics.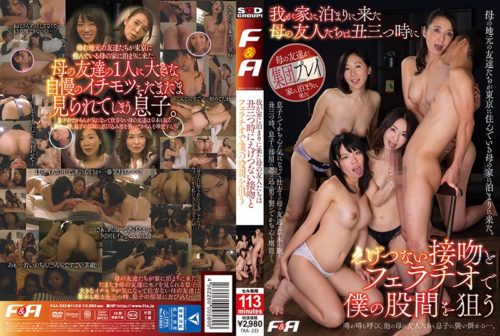 FAA-233
Guys! Just hold on. Before you decide that my reviews are turning into shit, just hear me out.
Contrary to the slightly off-putting DVD cover, the content is actually good. I won't be able to describe how realistic the acting is, but I can provide the approximate storyline, not that I watch every second but you know.. besides just fast-forwarding to the initiation, I am also interested in the story.
Husband comes home, find wife chilling (clean!) with four besties. The ladies found him attractive/ cute/ charming/ silly and kept flirting with him. One of them then accidentally walked in on him after a shower and saw his erected (how convenient!) dick and got turned on.
Later that night, when he is sleeping alone (like bro, what happened to your wife?) with all the lights on (ikr), she sneaks in, flips his blanket, rubs her face on his pre-erected cock for over three(?) minutes, starts going down on him, BEFORE HE WOKE UP! Oh no!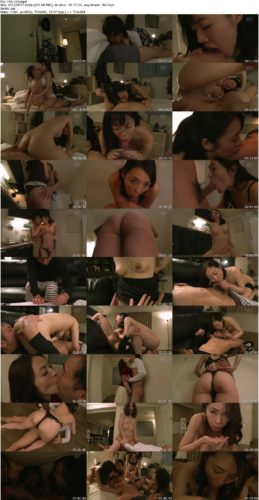 Yeah. The plot is a little absurd, the second actress is a little too 'tneh' for her age, the third a little too forceful, unhygienic with her tongue, though fourth was quite ok, the possibility of such things happening might not be so distant. At the end, all four ladies 'attacked' him and he (didn't) die a happy man.
It is still unclear why or where his wife went, after four sexually-peaking lady friends BnB at her place. No matter who started all that nonsense (sex, i mean), she must be sad to know that none of them could be trusted.
Rating: Weirdly stimulating. Aged/ Mature actresses but well-suited for the theme. A little too forthcoming but appropriately gentle. A 'can-watch' for me.