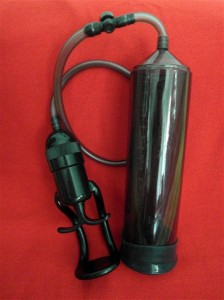 Another review from J!
About two weeks ago, I was contacted by Edenfantasys and I was super excited. They have lots of products on their page but sadly, I have the same sentiment about the the delivery charge making the item unaffordable. However, there IS something stronger than just the money sense. It is the pleasure of getting something that will help in the long run. So, I did not hold back when I found this while browsing their site. It was something I had been wanting to get, and will help me in some, if not other ways to 'level up'.
Adonis Pump (USD$31.99 w/o shipping) – You guys can follow this link to the product page. The wait for this to arrive was agonising as it was one of the hottest selling pumps. As of right now, I think the pump is out of stock, and that shows how effective it was. If you are intending to get this to increase the size of your manhood, I would ask you to have more patience when using it. Turning a sausage into horse size is not an overnight thing.
So, I would put on one of the two sleeves at the entrance. Usually the one on the right as the length of it was shorter, thus exposing my not-so-long size to you guys reading this.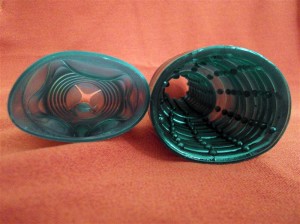 A little lubricant to help make things smoother, and I would press on the handle of the other end of the tube. It was nice to see it suck down on my groin, but it was easy to get out of hand as well. If you pump it up too much at once, you're gonna have a bad time. There will be an ache at the tip of your penis from the vacuum.
I learnt from that and did it slowly, letting the blood rush into my rod where the vacuum was demanding to be relieved. A little dizziness was felt, but it was nothing serious, and for a greater good. Of course, since there was nothing to keep me hard for extended period of time, I began to use it as a masturbator, moving it up and down with the suction on. And trust me when I say this, the suction, plus the sleeve, is beyond pleasure. I'm not saying that it can replace sex, but it is unlike anything else on the market (referring to silicon pussy or Tenga Eggs).
This was something I almost got addicted to using, which I cannot NOT use it because of the contradicting effect! First, there is a benefit of increasing my size, but secondly, it would often tempt me to get myself off using it. Hmm.. I'm feeling lost. Overall, I must say this is a must-get item. To be safe, there are a few reputable brands which you can try, but it is the sturdiness of this product that touched me. Everything felt high quality, from the thick plastic tube, to the quick-release valve, to the ergonomics friendly pump. No regrets!
I have written this entry as a review for EdenFantasys as I think their site deserves some recognition from me, making the whole shopping experience a smooth and satisfying one. No doubt shipping charges cannot be reduced, I think the pump has earned it's worth. Oh, and did it increase my size? Hmm.. I have not used it since this is the festive season, and a lot of visitors to my place, so to be safe, I've stashed it somewhere out of sight.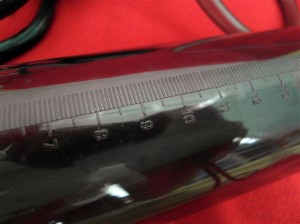 The picture above is not an indicator of how long my tool is. :P
I've already got a list of items I am getting from the site, to make someone go crazy. Teehee!